At present, affiliate marketing contributes to 15% to 20% of total online sales.
Studies indicate that the affiliate marketing industry in India is expected to proliferate from $96 million in 2016 to $835 million by 2025; that's a 45.2% growth.
Affiliate marketing is a type of marketing in which brands or businesses partner with affiliate/s like bloggers, online publishers, content marketers, companies or organizations to promote their brands and products/ services.
Affiliate Marketing is also known as "Pay for Performance" since as a Digital Marketer, an affiliate only gets paid when he drives a Sale or a Lead or an App install.
For every new visitor and/ or customer brought in by an affiliate through his/ her own marketing efforts, the brand or business pays a commission to the affiliate.
Welcome to the online world. Here you don't need to create a product to make money; you can earn an income, simply by promoting someone else's products as an affiliate marketer.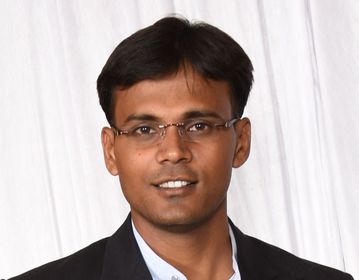 Hi, I'm Vireesh Basavaraj


I am a certified Career Breakthrough Expert and Relationship Coach.
When I was working in corporate I got fed up with the mediocracy and the life I was leading and hence I found digital marketing filed as the fastest growing field and started making my side income through this.
I was able to create a sustainable second source of income which has helped me quit my job and live my dream life and follow my passion.
As many people are unaware about how they can make money online, through this course I am trying to share my knowledge on the same which can make you look at this domain seriously.